---
10th Annual
Fire

&

Ice

Chili Cook-Off and Craft Beer Festival
February 15, 2020
Noon to 5 pm
In and around the park, downtown Blue Ridge

 Fannin Chamber of Commerce is a sponsor of this event.
 Cook-Off will happen come rain, snow or shine so see you on Saturday.
Mark your calendars for entertainment, live music, ice sculptures and amazing chili! Buy a $10 Tasting Card to sample the competition and vote for the People's Choice Award.
Tasting cards will be sold from 11 am to 2:30 pm. 
Tasting begins at noon
All People's Choice votes MUST be turned in by 2:30 pm.
Registration Deadlines
Ice Sculpture orders – yet to be determined
Chili Contestant – yet to be determined
---
Volunteers Needed
To make this event truly successful we need approximately 40 volunteers.  If you are able to volunteer for 3 hours please go to Sign Up Genius and sign up.  If you would like to talk to someone before signing up as a volunteer please contact Chris Martinez.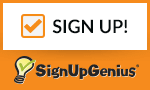 ---
An amazing display of individual and unique ice sculptures from the award winning, National Ice Carving Champion "Rock on Ice" including several ice carving demonstrations, in the park, during the entire event.
If you have additional questions please contact:
Cesar Martinez at 678-793-6645
Pam Fink at 706-258-2432
Jay Hamilton at ‭706-946-6808
---
Things To Do:
Chili tasting and voting on the "Peoples Choice"
Wander around town looking for your favorite Ice Sculpture
Have a beer or glass of wine
---
Ice Sculpture orders must be in by 5 pm on yet to be determined
Chili

contestant

registration cutoff 5 pm on yet to be determined
Contestants must begin cooking no later than 8:30 am
Judging starts at noon
Event is open to the public from 11 am to 5 pm
Music from noon to 5 pm
Chili tasting is from Noon to 3:00 pm
Awards ceremony begins at 4 pm
Tasting Cards are $10

Taste each of the competitors and vote for People's Choice Award.  (11 am to 3 pm)
---
For our 10th Anniversary we will be serving the
largest variety of beers ever!!
BTL
Bold Rock Carolina Apple Cider
Wild Leap Chance IPA
Dry Country Old 41 Stout
Reformation Cadence Ale
Devils Backboane Vienna Lager
Monday Night Draft Kilt Ale
Jekyll Hop Dang Ditty IPA
Rome City Lux Light Lager
Tucker Southern Heaven Hefe
Including a variety of beers from the following Micro Breweries
Burnt Hickory
Dalton Brewing Co.
Grumpy Old Men
Merciers